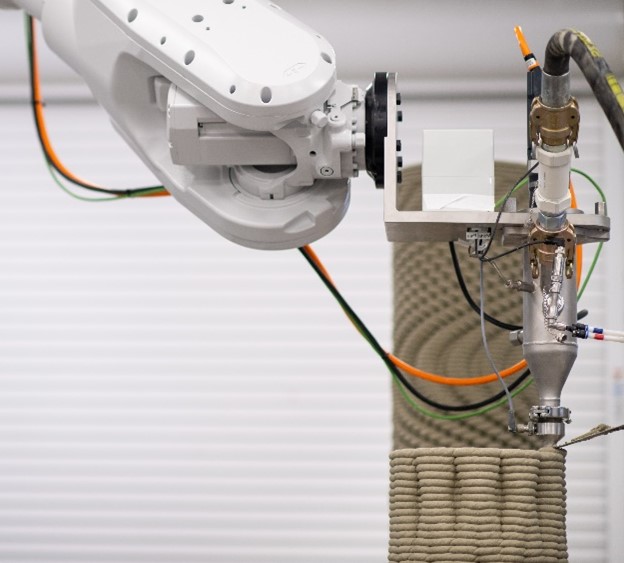 Sep. 2023. Moini Lab receives NSF CAREER Award
Our Lab Reza Moini has been awarded the National Science Foundation (NSF) CAREER award to understand and engineer a new generation of concrete composites, inspired by naturally tough materials such as bone and mother-of-pearl, to allow more resilient and efficient infrastructure. See more information on CEE website.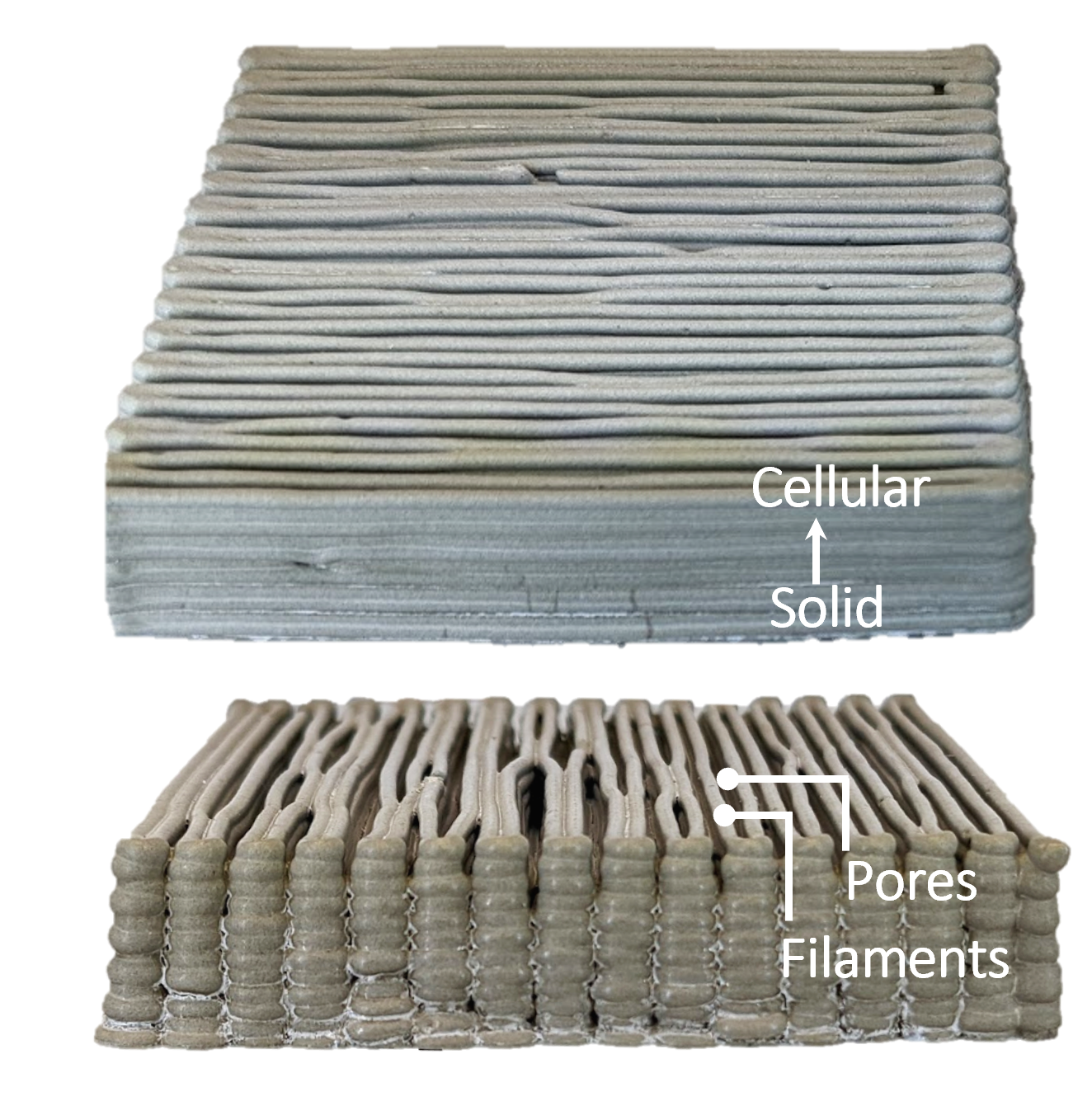 May. 2022. Moini Lab receives Schmidt Transformative Technology Fund.
Our Lab, in collaboration with Profs. Emily Davidson and Sujit Datta, will work on new functional water-absorbing 
concrete
 for flood mitigation.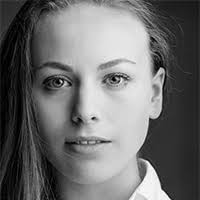 Oct. 2022.
Dr. Lara Tomholt is an Andlinger Center Distinguished Postdoctoral Fellow in the Andlinger Center for Energy and Environment and will be working under the guidance of Prof. Reza Moini and Prof. Forrest Meggers (Princeton University School of Architecture). Her research focuses on novel solutions for 3D-printed ceramic systems with energy-efficient heat transfer for building thermoregulation, inspired by architected design rules of plant leaves.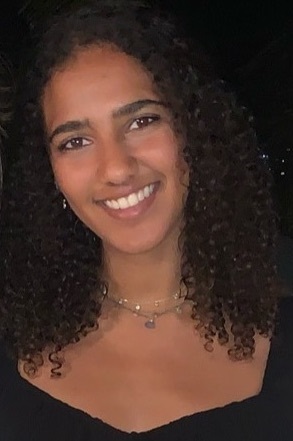 Aug. 2021.
Nadia has joined our lab as undergraduate researcher and worked on new approaches for development of sustainable construction materials enabled by additive manufacturing techniques.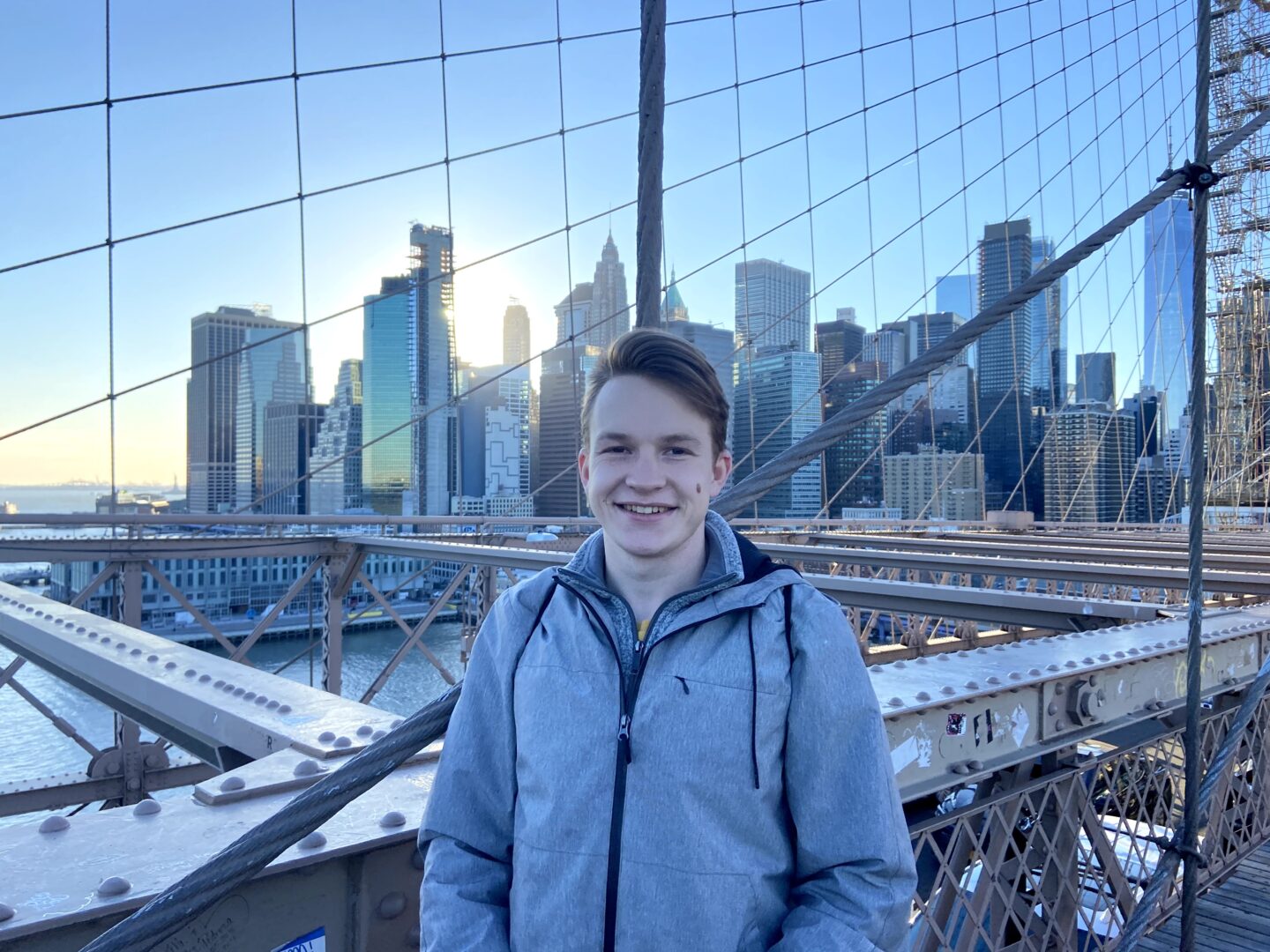 Aug. 2021. 
William has joined our lab as an Electrical and Computer Engineering undergraduate researcher.  He word on new manufacturing technologies for multiple material systems in his senior thesis in 2021.  
Aug. 2022. 
William is continuing as MEng student to further develop the multi-material technology for civil infrastructure in 2022.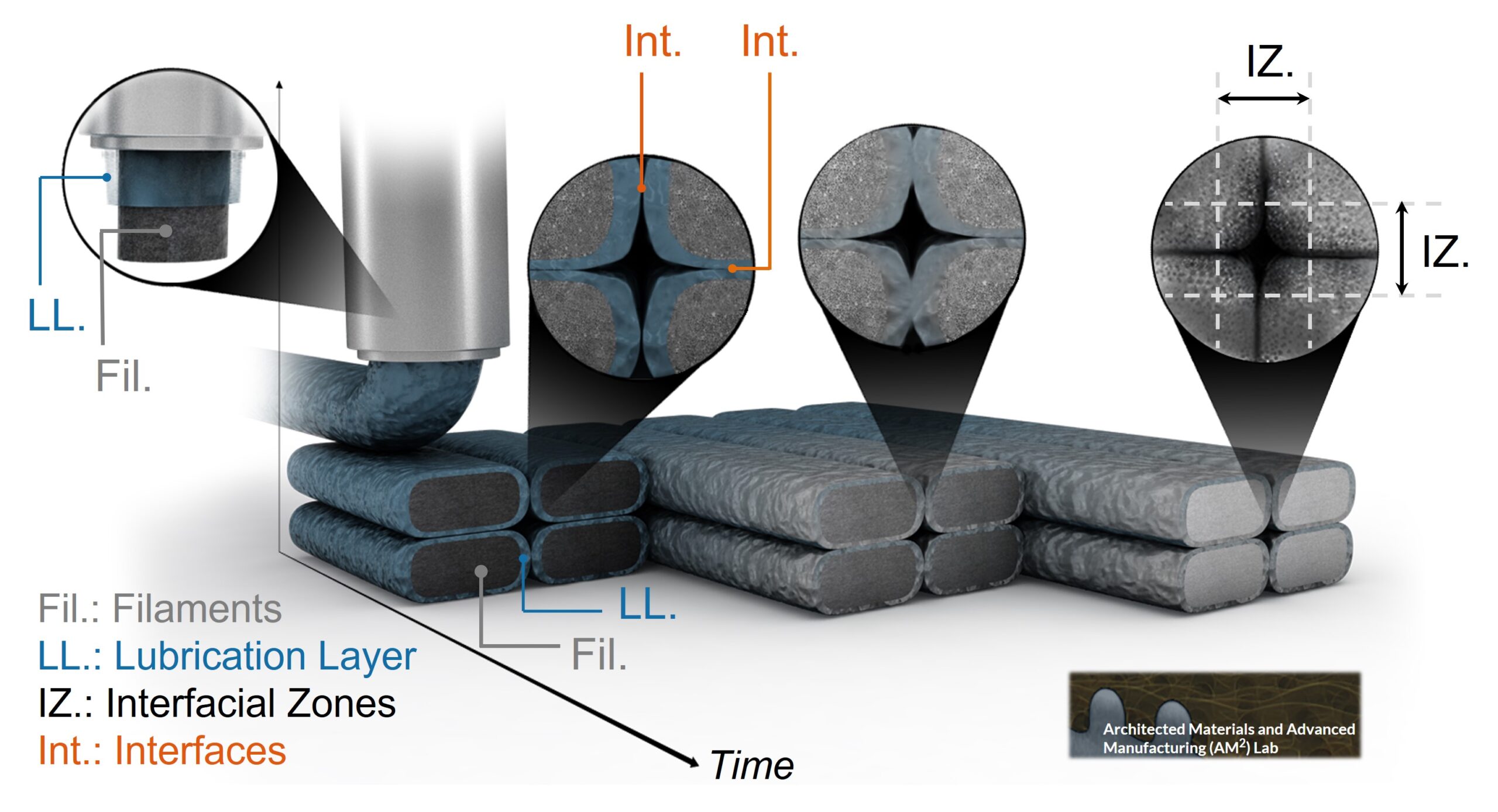 Aug. 2021.  Moini Lab receives NSF support on Microstructural Characteristics, Fracture, and Transport of Additively Manufactured Concrete Materials
 The research will focus on the development of a new generation of additively manufactured cementitious materials with enhanced performance. The research will achieve a foundational understanding of the physics of 3D-printed concrete in several temporal and spatial scales and will answer fundamental questions about the mechanisms involved in the extrusion process. The knowledge will then be used to inform designs of the internal architecture of the material with the goal of tailoring fracture response and transport behavior. By engineering the weak attributes of the interfaces with internal helical architectures, this research aims to enhance mixed-mode fracture toughness in 3D-printed cementitious materials based on fracture mechanics principles.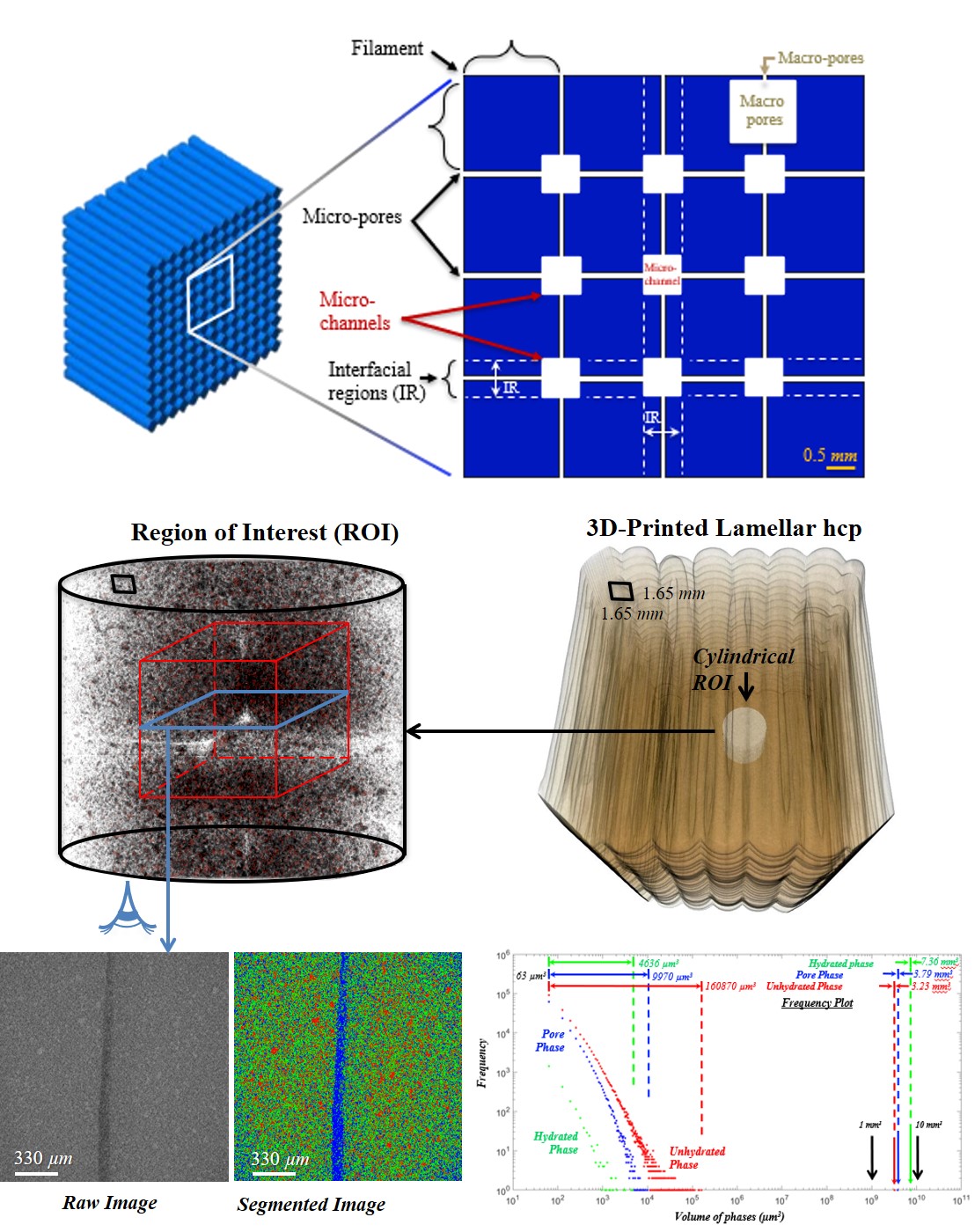 Sep. 2021.  A new paper on discovering inter-connectivity on lamellar architecture is published in CCR on:
"Quantitative microstructural investigation of 3D-printed and cast cement pastes using micro-computed tomography and image analysis"
Microstructural phases and mechanical properties of lamellar 3D-printed and cast hardened cement paste (hcp) elements were investigated using a lab-based X-ray microscope at two levels of magnification (0.4× and 4×). K-means clustering was used for quantitative image analysis. The entire volume of intact 3-days-old 3D-printed and cast hcp elements was characterized at 0.4× magnification. Three microstructural features (macro-pores, micro-channels, and interfacial micro-pores) were found to reside in three distinct pore size domains. The largest pores of the 3D-printed element were larger than the largest pores of the reference cast hcp element. Moreover, the smallest pore sizes of the 3D-printed element were found to be smaller than those present in the cast counterparts. Micro-channels were found to be connected to one another through the micro-pores present at interfacial regions, indicating the presence of a uniquely patterned and interconnected pore network. The role of locally weak and porous interfaces on mechanical response and fracture properties is discussed.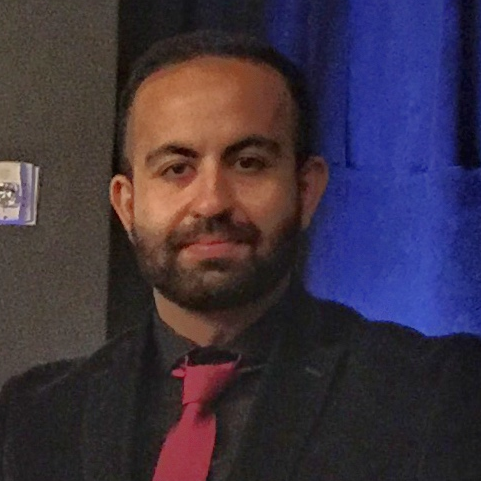 May 2021.  Dr. Esmaeeli has joined AM2 Lab as Postdoc
Dr. Esmaeeli has joined Architected Materials and Automated Manufacturing Lab (AM2) and will contribute to the development of novel and bio-inspired architected materials. Dr. Shagerdi's areas of interest are in mechanics, thermodynamics, and heat transfer applied to multiscale characterization and modeling of advanced and innovative engineering materials. Before joining Princeton University, he was a postdoctoral researcher at Purdue University. He brings tremendous excitement and intellectual capacities to the AM2 lab.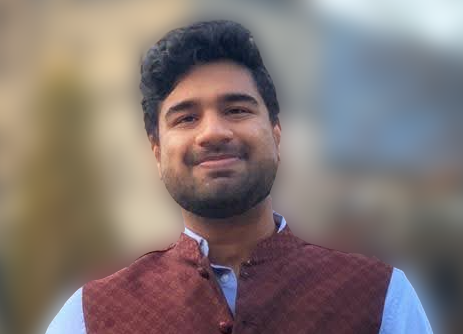 Sep. 2021.  Shashank has joined AM2 Lab as a Ph.D. student
Shashank Gupta has joined Architected Materials and Automated Manufacturing (AM2) Lab as a Ph.D. student in the CEE Department. His area of interest is in understanding the mechanics of additively manufactured architected concrete materials using experiments, modeling, and characterization to investigate the architecture-property relationship. He has finished his MSc in Civil Engineering (Structures) from Politecnico di Milano.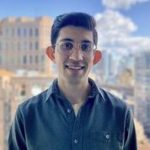 Sep. 2021.  Arjun has joined AM2 Lab as a Ph.D. student
Arjun Prihar has joined Architected Materials and Automated Manufacturing (AM2) as a Ph.D. student in the CEE Department. His interest in additive manufacturing was sparked by a semester abroad at the University of Stuttgart, researching the design of multi-functional pavilions using lightweight, fiber composite components. Arjun holds a Bachelor of Applied Science in Civil Engineering from the University of British Columbia, in Vancouver, Canada, and is returning to academia with the ambition to investigate the emerging role of automation in construction and the resulting opportunities it affords in using novel materials and fabricating complex geometries.
Jan 2020.  Dr. Moini has joined CEE Department at Princeton University.
Dr. Moini has joined Civil and Environmental Engineer Department at Princeton University at the Department of Civil and Environmental Engineering beginning Jan. 2021.