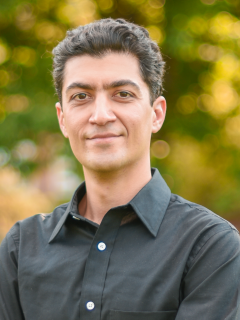 Dr. Moini is an Assistant Professor at the Department of Civil & Environmental Engineering and an affiliated Faculty at the Andlinger Center for Energy and the Environment at Princeton University. His group is focused on bio-inspired design and mechanics of architected civil engineering materials enabled by automated manufacturing robotic systems, and development of novel and resilient materials and structures for civil, energy, and space sector.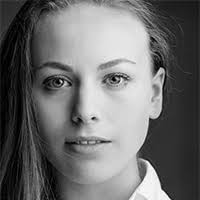 Dr. Lara Tomholt
Andlinger Center Distinguished Postdoctoral Fellow
Dr. Lara Tomholt is an Andlinger Center Distinguished Postdoctoral Fellow in the Andlinger Center for Energy and Environment, working under the guidance of Dr. Reza Moini and Dr. Forrest Meggers (Princeton University School of Architecture). Her research focuses on novel solutions for 3D-printed ceramic systems with energy-efficient heat transfer for building thermoregulation, inspired by architectural design rules of plant leaves.
Lara holds a Doctor of Design (DDes) degree from Harvard Graduate School of Design (GSD). During her time at Harvard, she was affiliated with the Adaptive Living Environments (ALivE) group (GSD), the Harvard Center for Green Buildings and Cities (GSD), and the Harvard Microrobotics Laboratory (Wyss Institute for Biologically Inspired Engineering and Harvard School of Engineering and Applied Sciences). Her research has a fundamental objective of integrating science, technology, and design, and focused on bio-inspired concepts for compliant façades with tunable heat transfer, skeletal structure and biomechanics of echinoderms, and bio-inspired soft actuators. Her work has been published in peer-reviewed journals, including Energy & Buildings, Journal of Structural Biology and Science Translational Medicine.
Prior, she obtained BSc and MSc degrees in Architecture, Urbanism and Building Sciences from Delft University of Technology. As part of her studies, she participated in multiple projects of The Why Factory (part of MVRDV) and an exchange program with the Polytechnic University of Milan. She worked as an intern at Benthem Crouwel Architects, after which her research was presented at the International Architecture Biennale Rotterdam 2014.  
Her other interests include dancing, reading, hiking, and travelling.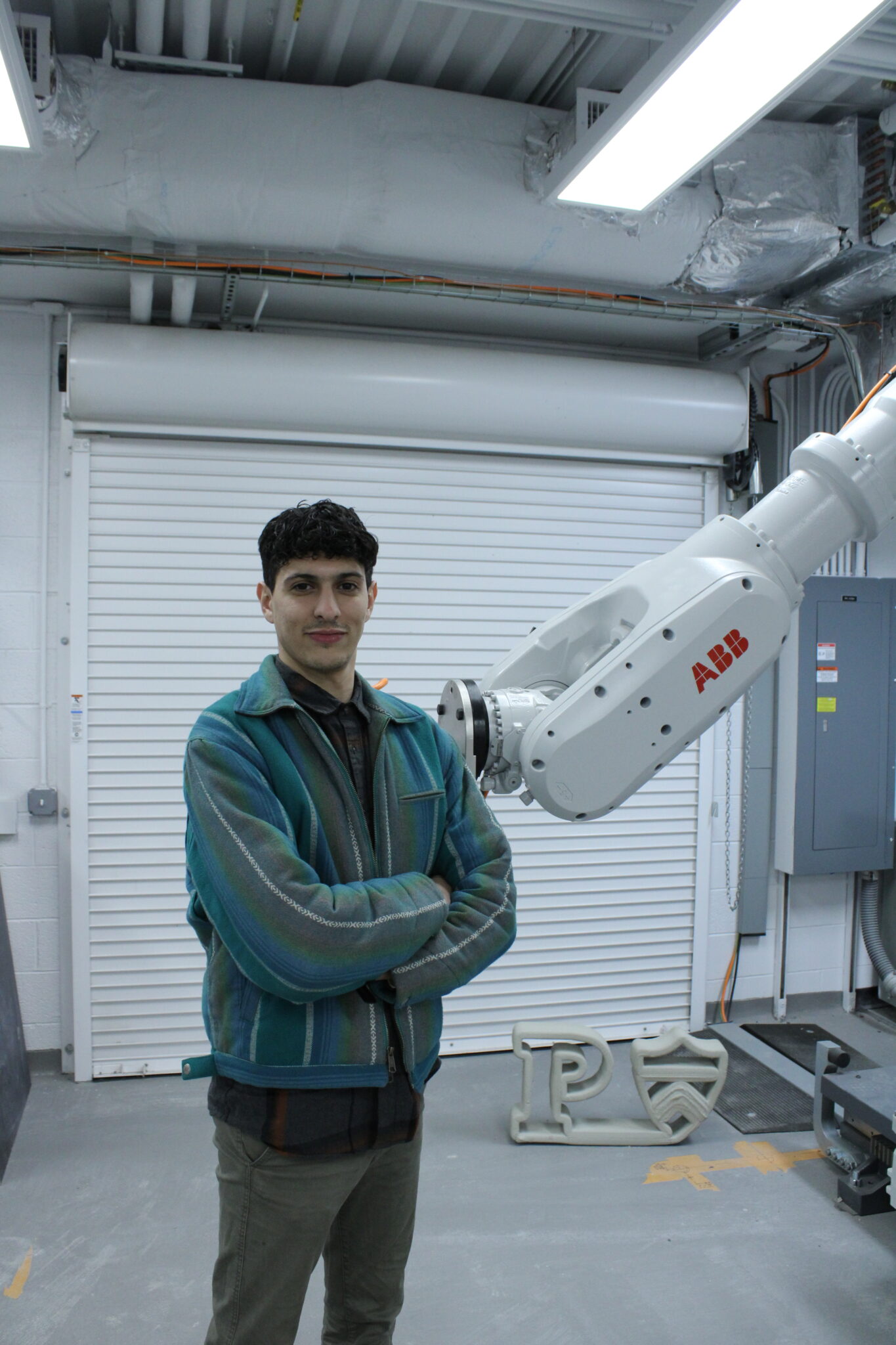 Dr. Aimane Najmeddine
Post-doctoral Research Associate
Dr. Aimane Najmeddine is a Postdoctoral Research Associate at Princeton University in the Department of Civil and Environmental Engineering.  He works under the guidance of Professors Reza Moini and Emily Davidson in the Department of Chemical and Biological Engineering. Aimane earned his Ph.D. in Civil Engineering from Virginia Tech in December 2022, while simultaneously working towards a second Master's degree in Mathematics.  Currently, Aimane is working with Professors Reza Moini and Emily Davidson on projects related to the experimentation and modeling of water-absorbing concrete-hydrogel materials, mechanics, and the automated manufacturing of architected materials. 
Prior to his Ph.D., Aimane received both his B.S. and M.S. degrees in Civil Engineering at Virginia Tech in 2017 and 2019, respectively. His previous research focused on understanding and predicting the lifetime of elastomeric and polymeric materials under extreme environmental and mechanical conditions, a process known as thermo-chemo-mechanical aging. Aimane worked on developing predictive multi-physics constitutive frameworks to capture the response of polymers undergoing extreme degradative events, with the aim of providing efficient design strategies to help meet structural and industrial demands. 
In his free time, Aimane enjoys playing soccer, reading, writing short essays, and learning about neuroscience and science-based tools to lead a healthy and optimal lifestyle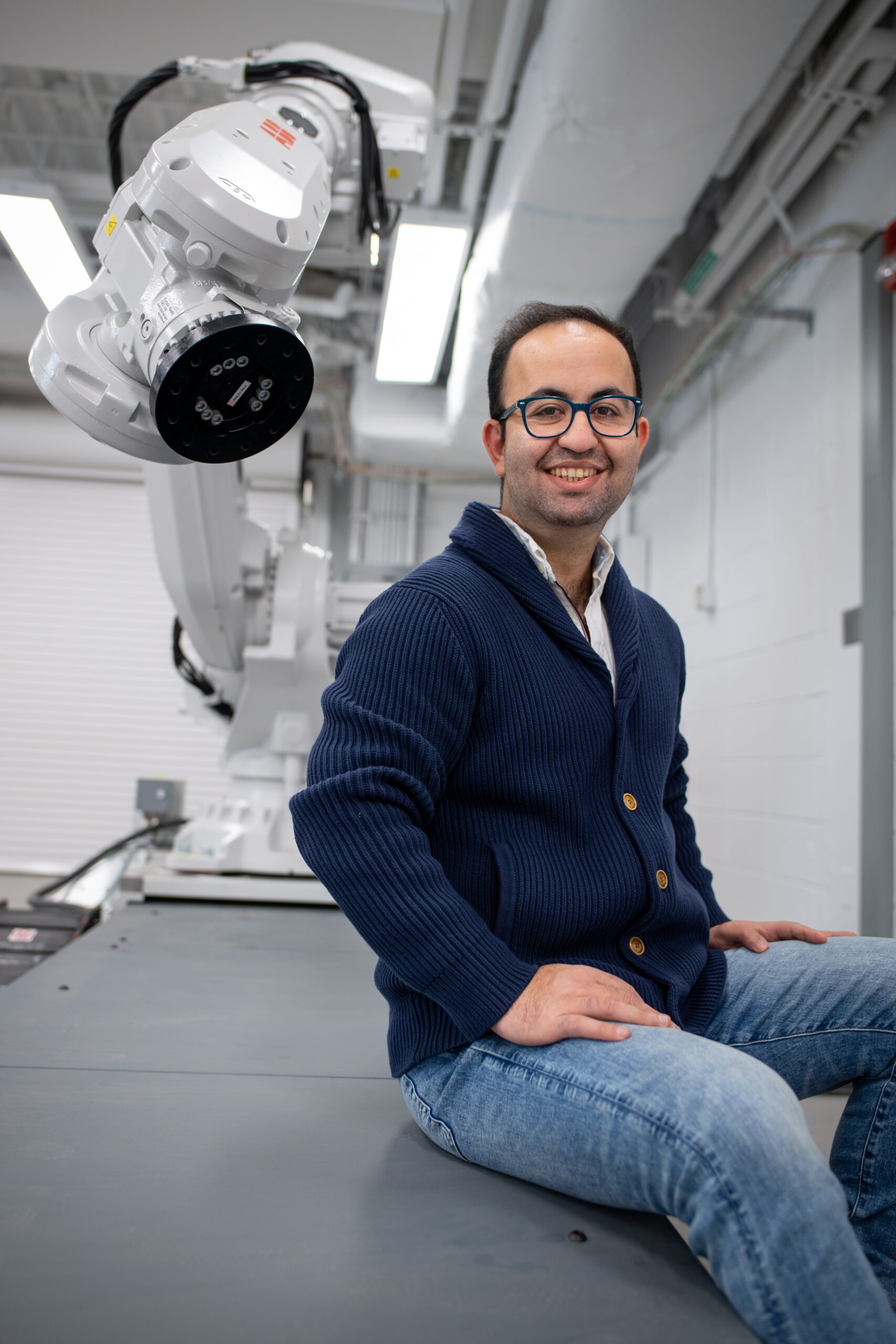 Dr. Hadi S. Esmaeeli
Associate Research Scholar - Placement: Bentley Systems
Dr. Hadi Shagerdi Esmaeeli is an associate research scholar at Princeton University's Department of Civil and Environmental Engineering. Hadi's research interest is in the broad areas of solid mechanics, thermodynamics, and heat transfer applied to multiscale characterization and modeling of advanced and innovative civil engineering materials. His scientific goal is to understand the underlying mechanisms that govern the physical behavior of cementitious materials across multiple length scales and utilize this knowledge to enhance the durability performance and betterment of civil infrastructure. With the Moini Lab (AM)2, Hadi will work on the fabrication of mechanically and thermally robust structures with bioinspired architectures, and development of the state-of-the-art computational solid mechanics models in order to enhance the durability and damage resistance of architected cementitious materials.
Before joining Princeton University, Hadi was a postdoctoral researcher in the Multiscale Mechanics and Materials by Design Laboratory group at Purdue University. Hadi received his Ph.D. degree in Materials Engineering in 2020 from Purdue University. During his graduate studies, Hadi developed an integrated computational-experimental tool on enhancing the shrinkage damage resistance of cement-based materials through multiscale mechanical analysis and additive manufacturing. Prior to that, he obtained a BSc degree in Civil Engineering from Tabriz University, an MSc degree in Seismic Engineering from the Sharif University of Technology, and an MSc degree in Materials Engineering from Purdue University. Aside from research, Hadi enjoys reading comic books, playing video games, and watching sci-fi TV shows.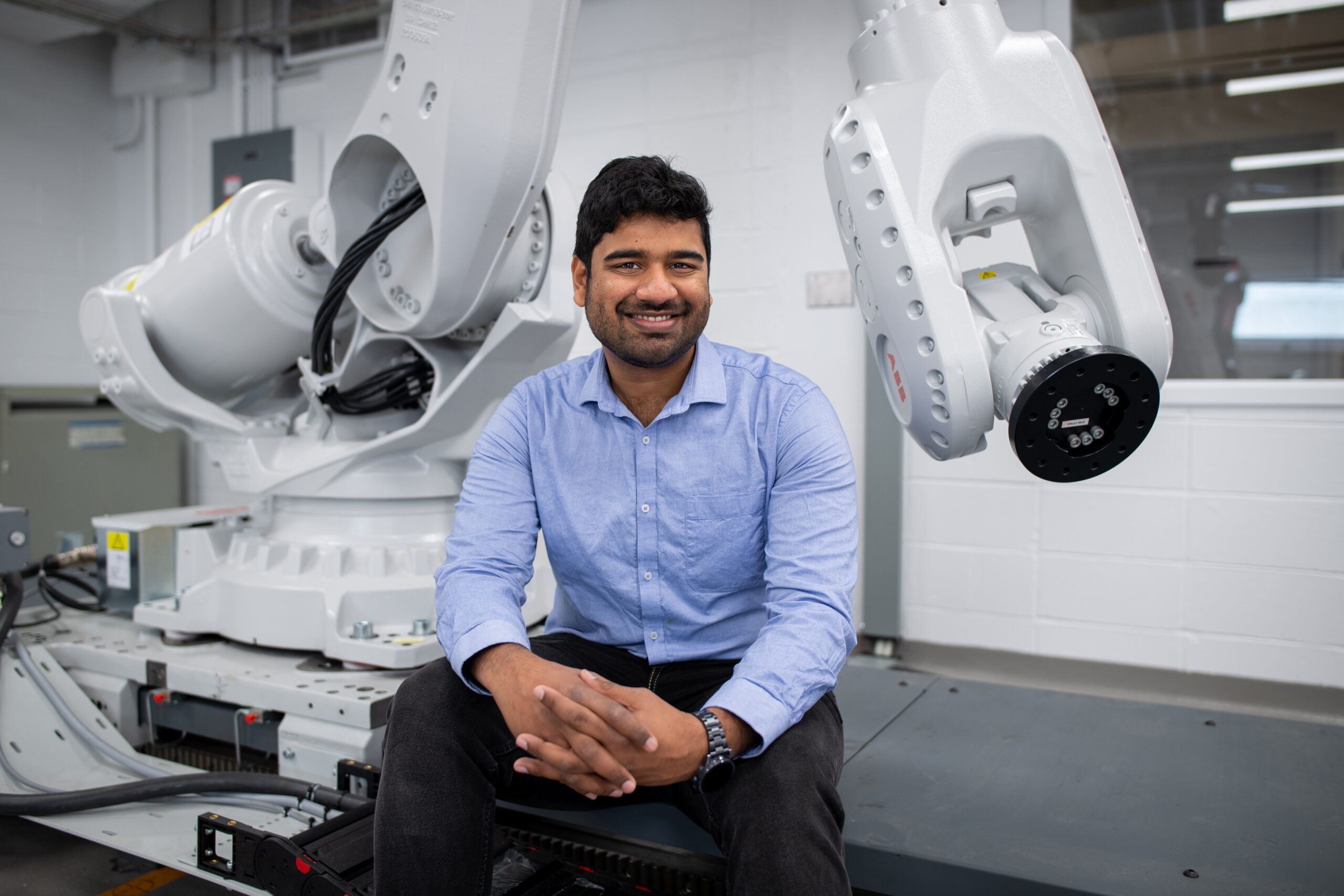 Shashank Gupta is a Ph.D. student in Civil and Environmental Engineering at Princeton University. His research revolves around the design of architected materials and understanding the mechanics of additively manufactured materials using experiment, modeling, and advanced characterization techniques. He holds an MSc in Civil Engineering (Structures) from Politecnico di Milano, Italy, and a BE in Civil Engineering from BITS Pilani, India. His past research involves investigating self-healing cementitious material through data-mining techniques, durability analysis and microstructural characterization of sustainable alkali-activated concrete, and development of treatment processes for natural geotextiles using experiment and finite element modeling. Besides spending his research in infrastructure materials and structures, you can find him in the cookhouse experimenting with food for countless hours, probing a new city on weekends, or trying new adventure sports in the neighborhood.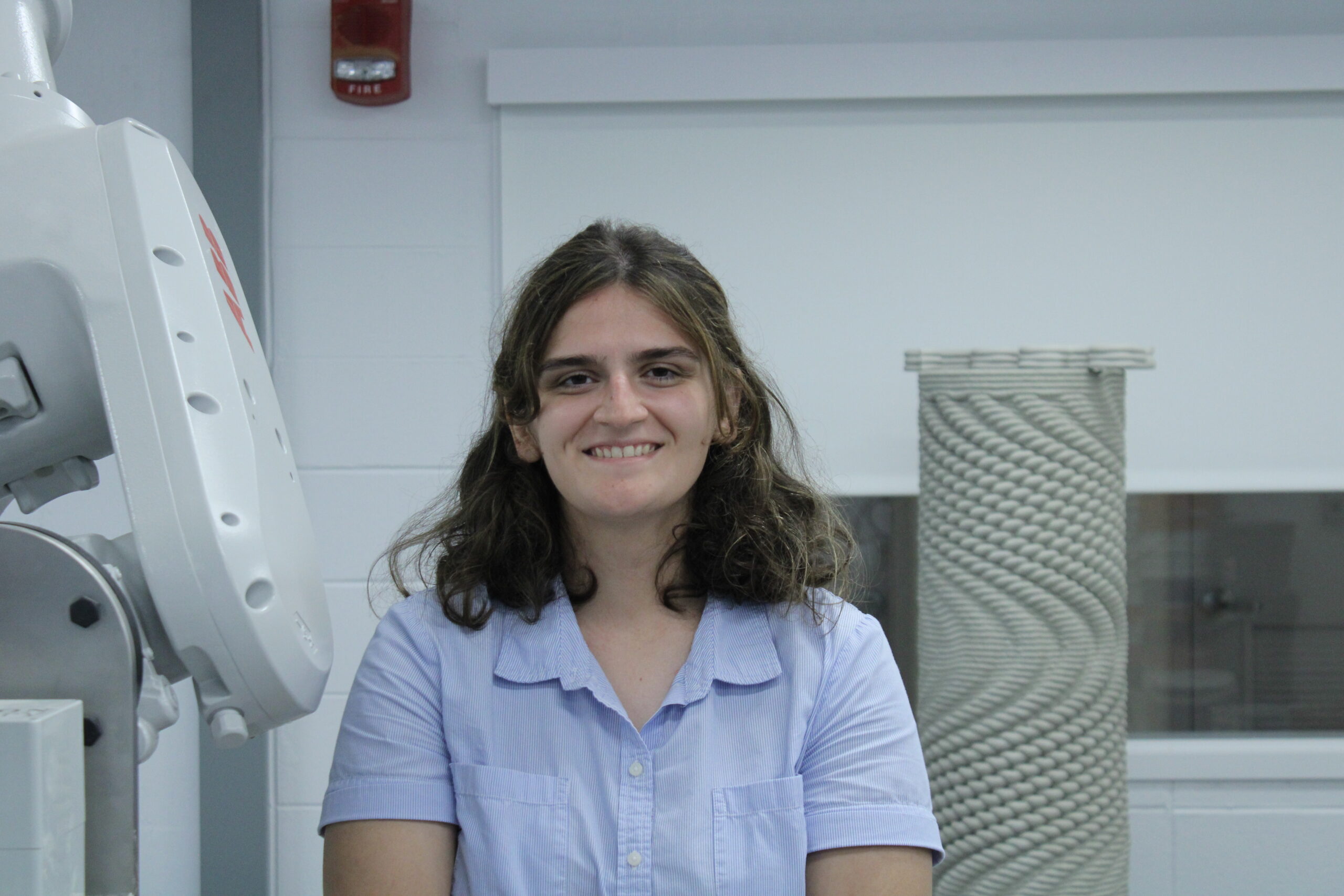 Mahsa Rabiei is a Ph.D. student in the Department of Civil and Environmental Engineering at Princeton University.  At the AM2 lab, she is working on the development of robotic solutions for additive manufacturing processes.  Mahsa holds an M.S. in Mechanical Engineering from the University of Hawaii at Manoa and a B.S. in Mechanical Engineering from K.N. Toosi University of Technology in Iran, both with a specialization in robotics.  During her M.S. degree, she worked on the design and development, modeling, and control of surgical robotic systems.  In her BS degree, her focus was on dynamic modeling and control of mobile robots.  In her free time, Mahsa enjoys walking and listening to music, and diving into outer space by stargazing and following the latest news in space exploration.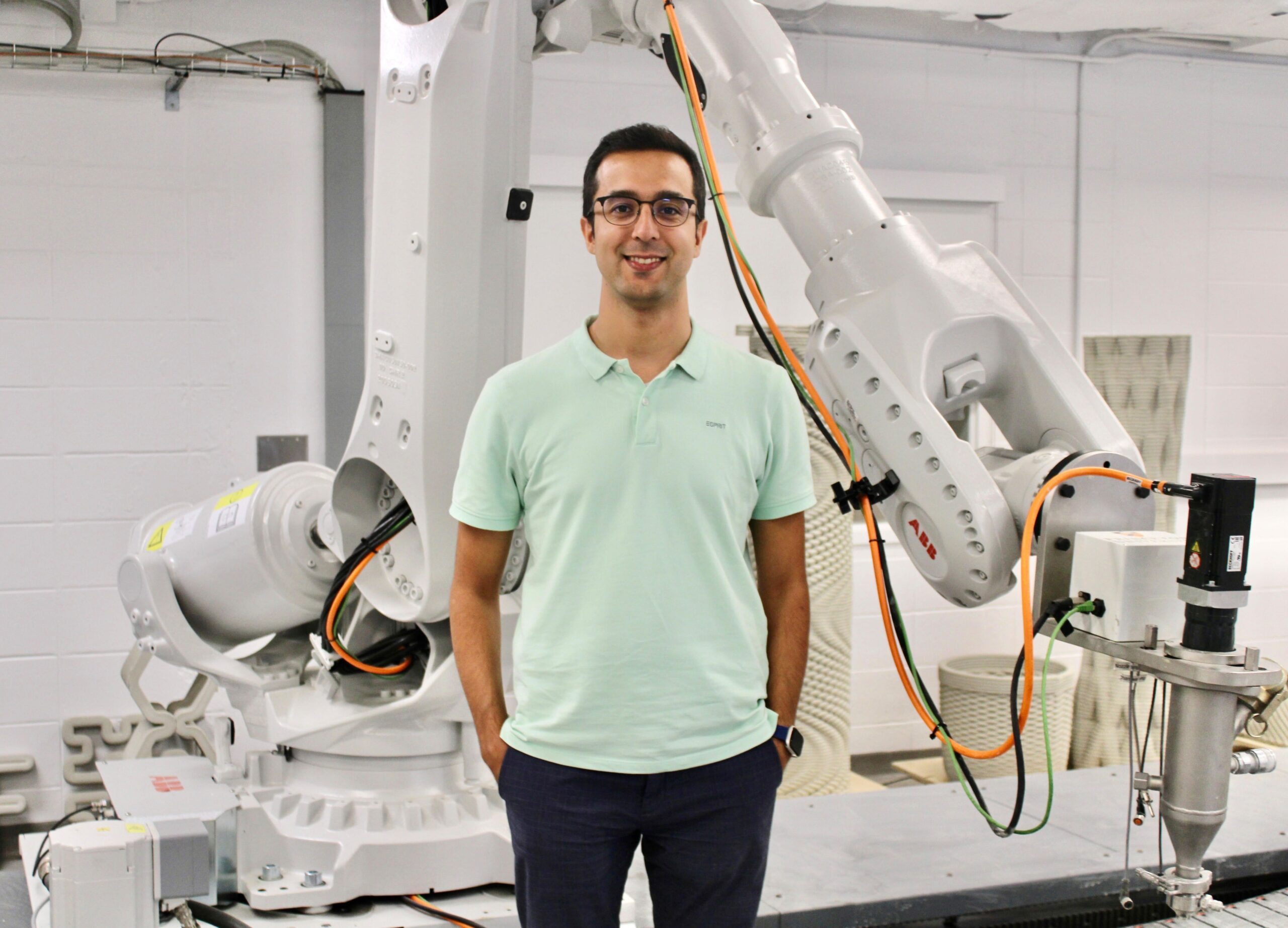 Dana Daneshvar is a visiting graduate student research collaborator (VSRC) in Civil and Environmental Engineering at Princeton University.  He was awarded the Austrian Marshall Plan Scholarship to conduct the research on the robotic additive manufacturing of architectured cementitious materials. Under guidance of Prof. Moini at AM2 lab, Dana is investigating various techniques to better engineer the toughening mechanisms in additively manufactured architectured cementitious materials.
Dana is currently a Ph.D. student and university assistant at the Civil Engineering Department of the Vienna University of Technology (TU Wien). His main area of research is in layered concrete-concrete composites with emphasis on fracture analysis, time-dependent properties, sustainable infrastructure materials, ultra-high-performance concrete materials, and sensor based structural health monitoring. Prior to joining the TU Wien, he received his master's degree in civil engineering from Sharif University of Technology. In his master thesis, Dana worked on developing damage tolerant cold mix asphalts (CMAs) modified with cement and crumb rubber. He also obtained his bachelor's degree from Ferdowsi University of Mashhad with the "Rank 1st" honor. Aside from research, Dana enjoys swimming, travelling, and watching science documentaries.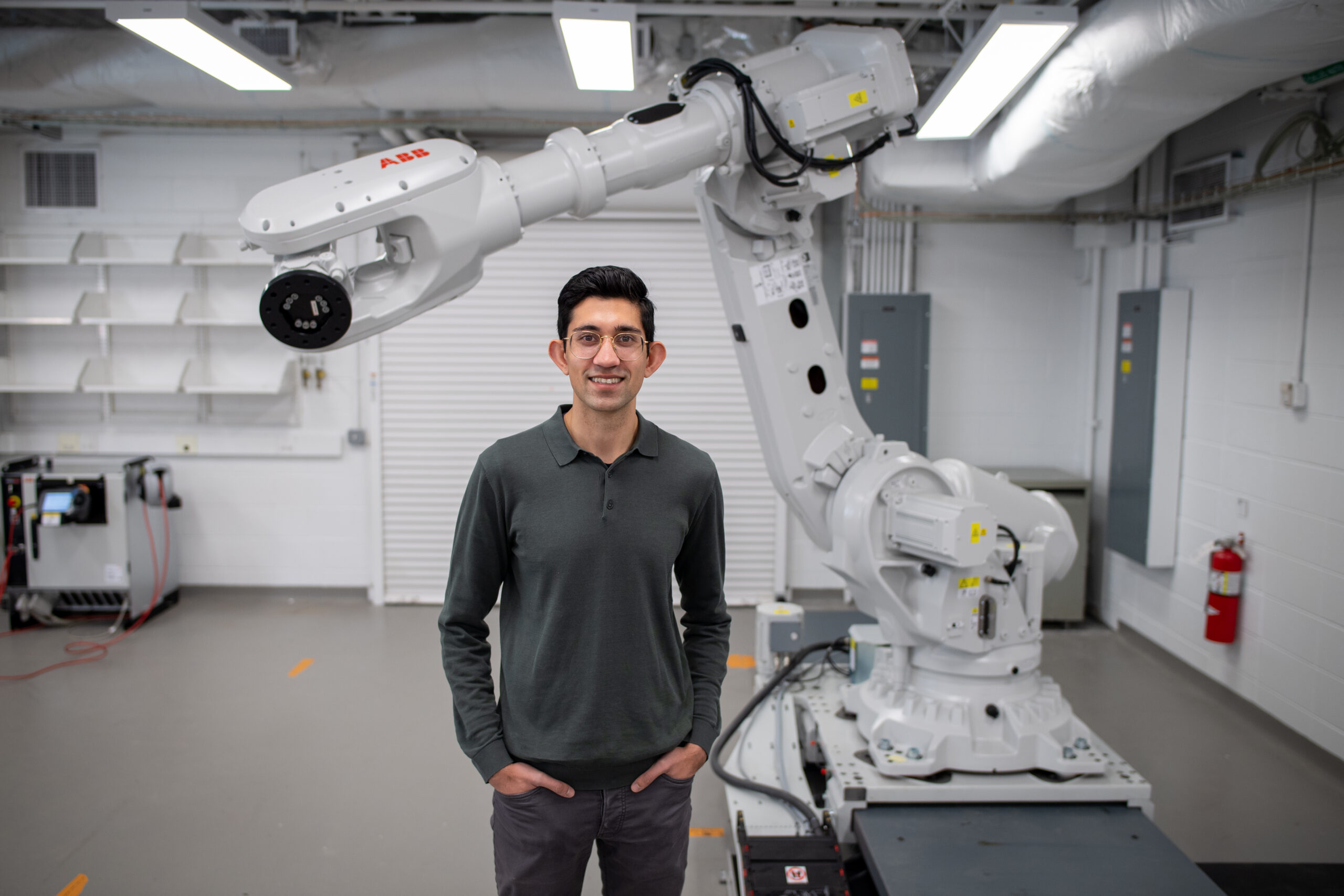 Arjun is a recently admitted graduate student in the (AM)² Research Group within the CEE Department at Princeton University. After a year of working as a structural EIT, Arjun is returning to academia with the ambition to investigate the emerging role of automation in construction and the resulting opportunities it affords in using novel materials and fabricating complex geometries. His interest in additive manufacturing was sparked by a semester abroad at the University of Stuttgart, researching the design of multi-functional pavilions using lightweight, fiber composite components.
Arjun graduated with a Bachelor of Applied Science in Civil Engineering from the University of British Columbia, in Vancouver, Canada. Having grown up along the Pacific coast, Arjun was naturally drawn towards seismic engineering research during his undergraduate degree and captained the UBC EERI Seismic Design Team in his final year. In his free time, Arjun enjoys going for runs along Vancouver's industrial harbour.
Master of Engineering Students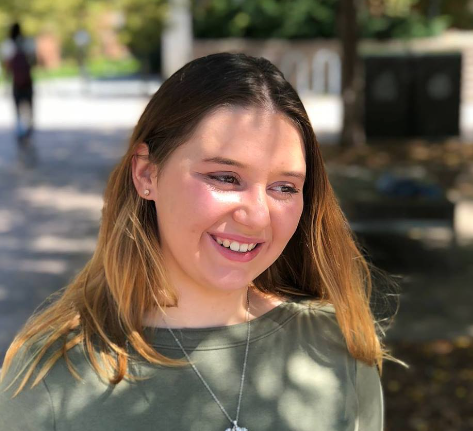 Krystal Delnoce 
Civil and Environmental Engineering student
Krystal joined AM2 lab in Spring 2022 as a part-time researcher. She works on understanding fracture response of 3D-printed materials and improving the automated toolpath generation for 3D printing with single and multiple materials.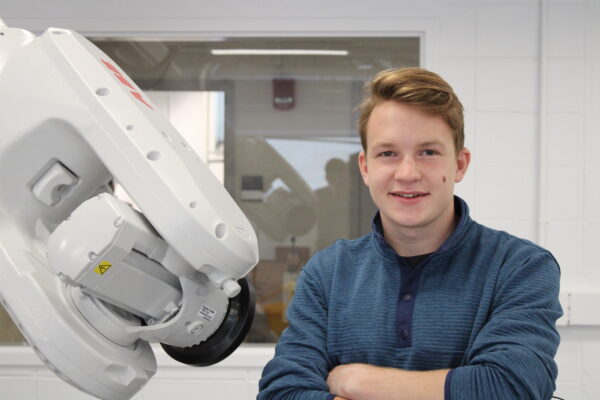 William Makinen 
Civil and Environmental Engineering student
My name is Will Makinen and I'm a senior in the ECE department from the Washington DC area. This year I'll be working with Professor Moini for my senior thesis in 2021-22 AY on multi-material 3D-printing. In addition to 3D-printing, I'm an avid runner and am a member of the Running Club, and I love downhill skiing as well.  
William has joined the group as a Master of Engineering student in the Fall of 2022 to continue his research. on architected multi-material.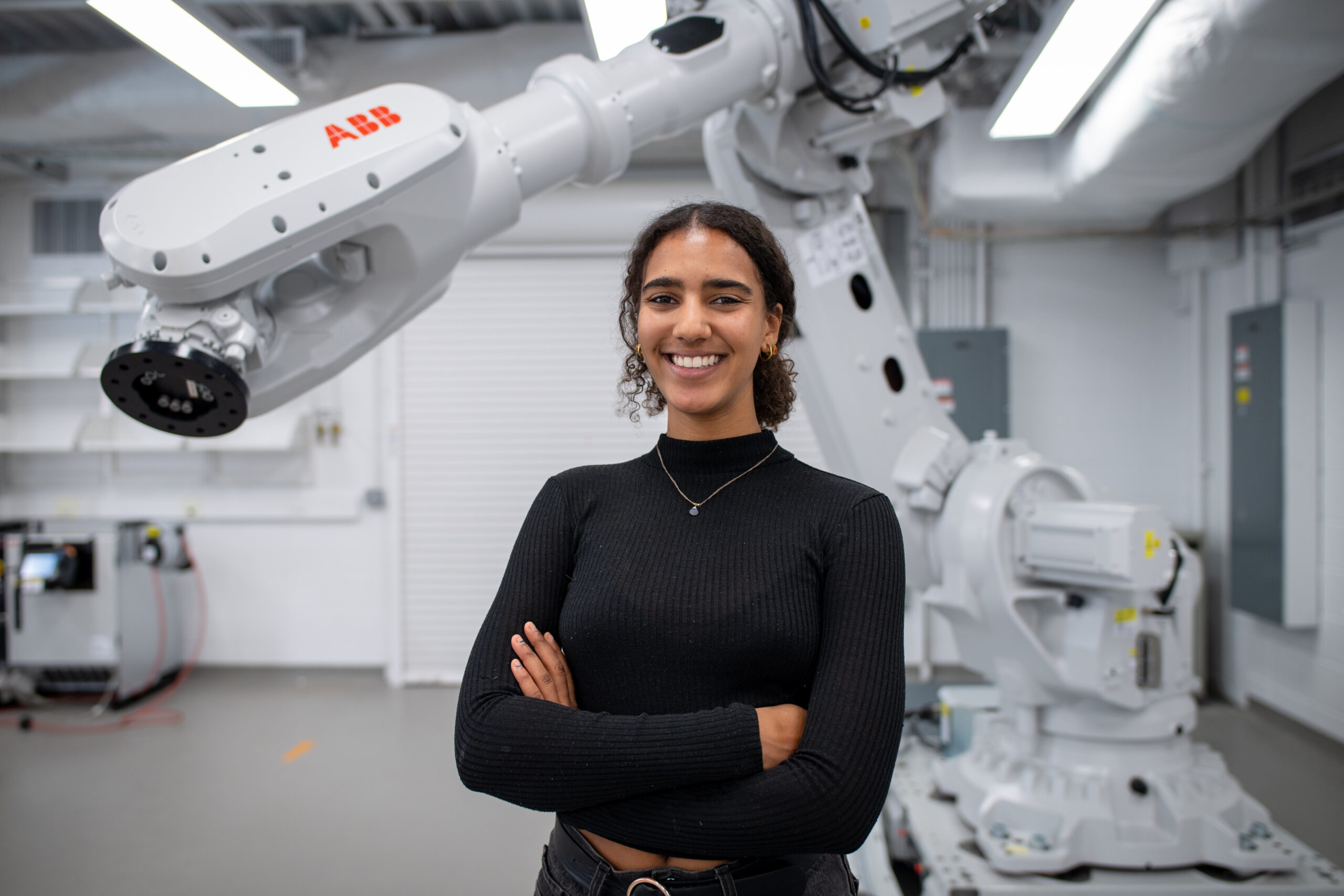 Nadia Ralston
Civil and Environmental Engineering Student
My name is Nadia and I have joined as  undergraduate researcher in Fall 2021 and will be working toward new approaches to development of sustainable construction materials enabled by additive manufacturing techniques.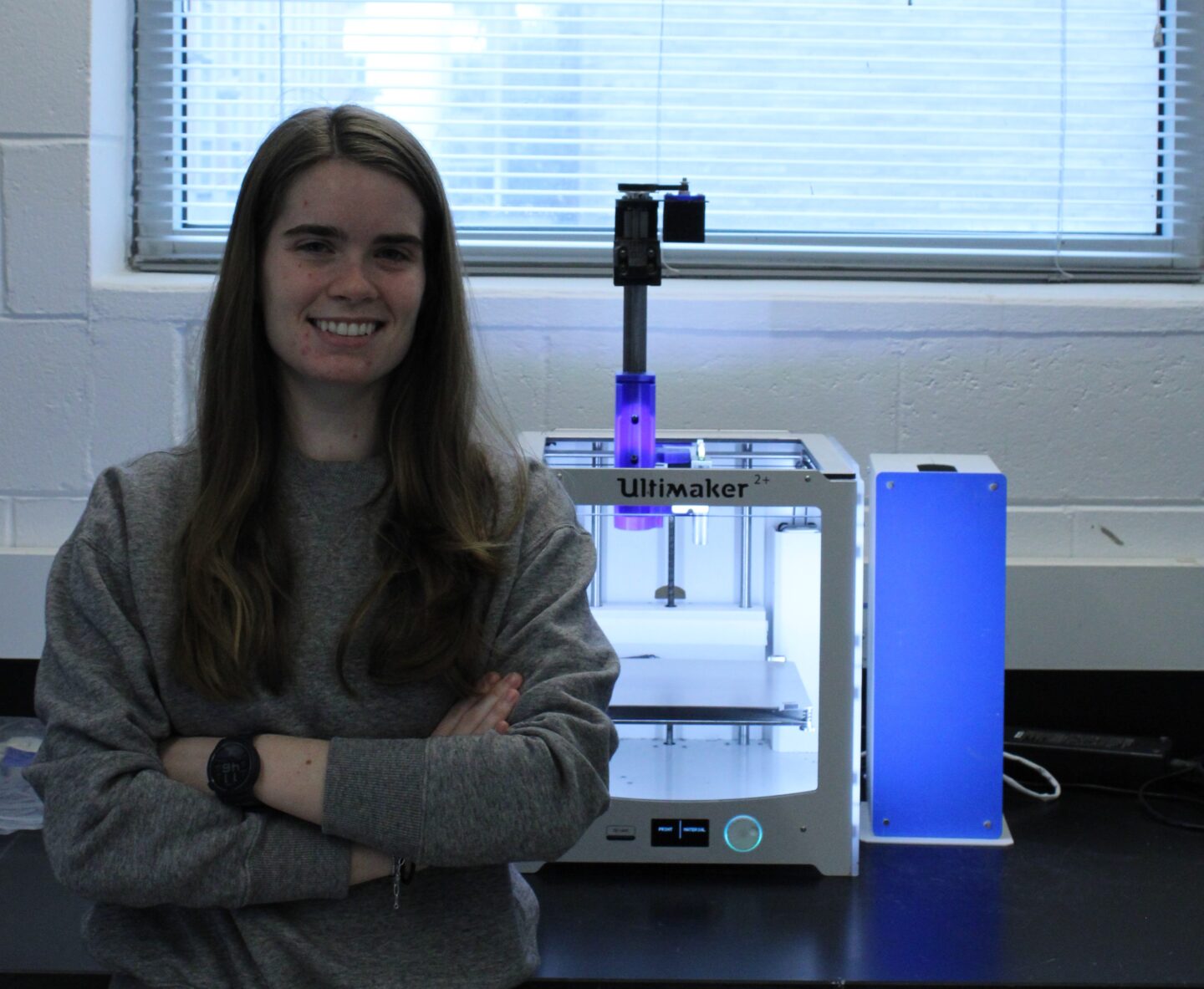 Hannah Hutton 
Civil and Environmental Engineering student
My name is Hannah Hutton and I am a junior participating in an exchange program from Smith
College. This semester I am conducting an independent research project focused on
incorporating hydrogels as water-absorbing materials into the microstructure and architecture of
cement based materials. This study will focus on experimental approaches to evaluate the
performance of these hydrogel-cementitious composites with future applications in peak rainfall
mitigation.
I am on the varsity soccer team at Smith but here at Princeton I enjoy trying new sports. I am a
member of both the Flag Football Club and the Women's Basketball Club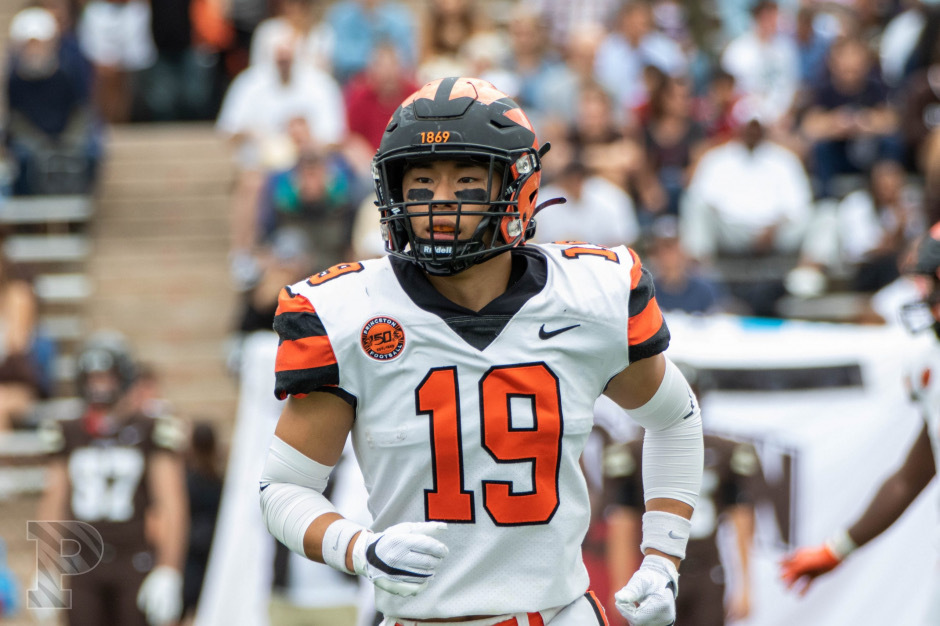 Kenneth Lim
Civil and Environmental Engineering student
My name is Ken and I am a senior and joined the lab Spring of 2023. I am researching the impact resistance of 3D printed concrete structures with different architectures for my senior thesis. Outside of the lab, I am a member of the varsity football team. In my free time he enjoys golfing, fishing, and playing basketball.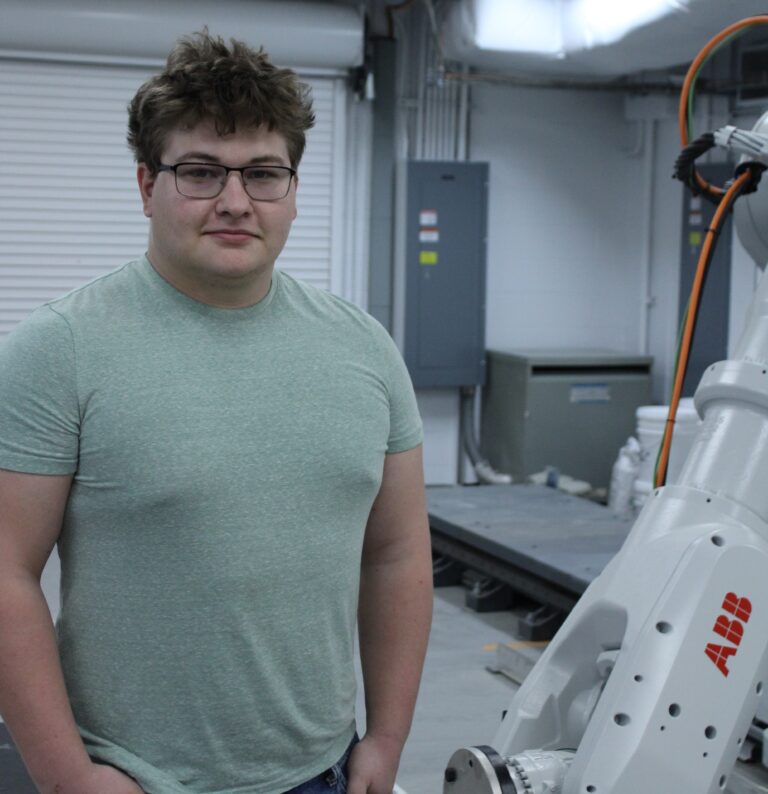 Manus McCracken  
Civil and Environmental Engineering student
I am from Mount Carmel PA, Majoring in CEE, with a certificate in Architecture and this semester, I am working on multi-material 3D-printing technologies with other members of the lab.  I walked on to the Princeton Varsity football team , and was on the board of the University chapter of Habitat For Humanity. Hobbies include drawing, painting, reading, music, nature, and sports. I intend to attend Graduate school for Architecture, and eventually become licensed in Architecture and Engineering.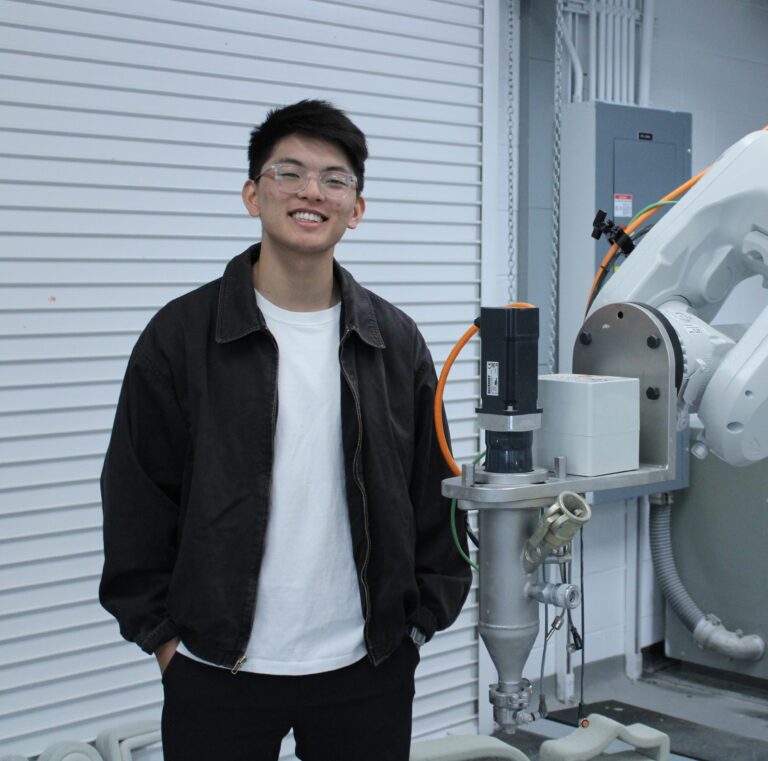 Justin Chae
Mechanical and Aerospace Engineering student
My name is Justin Chae and I am a senior in the Mechanical and Aerospace Engineering department with certificates in Robotics & Intelligent Systems and Applications of Computing. My main work will be on improving multi-material additive manufacturing technology. Outside the lab, I enjoy taking photos and videos.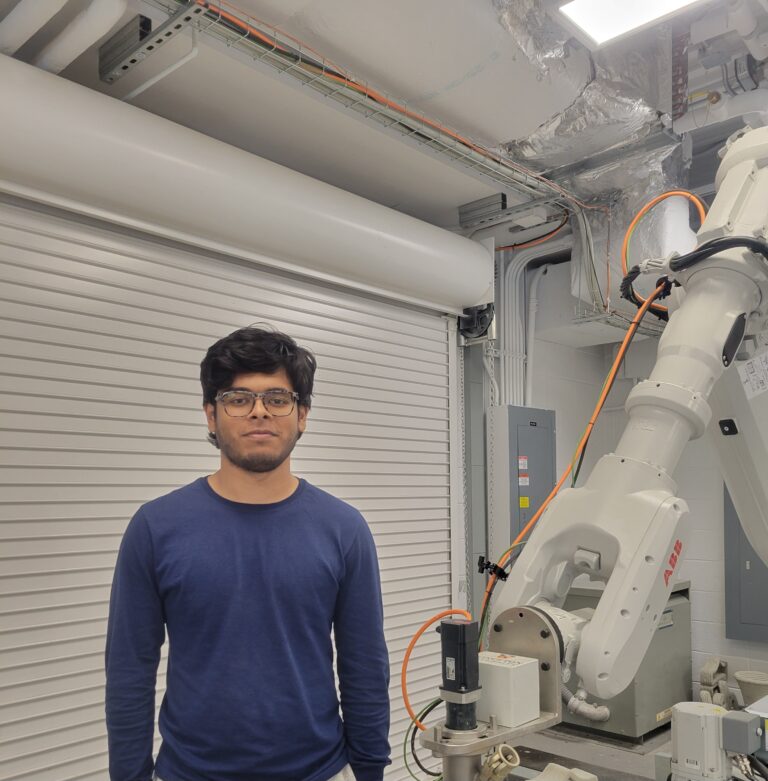 Masha Mustafa
Electrical and Computer Engineering student
My name is Masha Musthafa and I am a junior in the ECE department from the New York City area. I have joined as an undergraduate researcher for Summer 2023 specifically working with extruders to enable various cement 3D-printing processes. In my spare time I enjoy running and cycling.